Back to all posts
Posted on
SCOER'S Fresh Fruit Fundraiser Runs From JAN. 31 to FEB. 14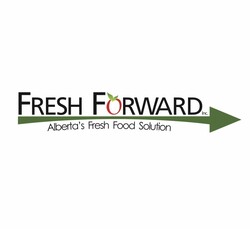 WHAT IS SCOER AND WHY ARE WE FUNDRAISING?
SCOER is Paul Rowe's Student Council of Elected Representatives.  We are a group of students who plan activities for all students in the school under the guidance of a staff representative.  Throughout the school year, SCOER plans activities for the major holidays, theme days, contests, games, and we also like to do things to celebrate and motivate students.
To help us with being able to purchase materials, resources and prizes or student incentives, we are doing a spring fresh fruit fundraiser.  We are encouraging all students to help us with this fundraiser so that we can continue to make 2022-2023 the best school year yet!
HOW TO PLACE ORDERS: 
The fundraiser is easy!
Just take orders (one order form per customer) and collect payment.
Remember to ask the customer if they would prefer to pick up the order themselves or if they would like the order delivered by the seller. 

**All cheques should be made payable to: Paul Rowe Jr./Sr. High School**


Turn in your order forms with payments to the school office by Tuesday, February 14th.


Orders will arrive between March 20 - 31.  Once the date is finalized, this will be communicated to students.  
NEED MORE ORDER FORMS?
More order forms can be picked up from the school office OR can be printed from the links at the bottom of this page.
STUDENT INCENTIVES:
For each $50 sold by a student, their name will be entered into a draw for 1 of ? $15 canteen vouchers (free food & drink)!
The top seller in the school will receive $50 in Manning Board of Trade bucks!
THANK YOU!
We appreciate your support with this and thank you for taking the time and effort to help us be able to continue to build school spirit!