Back to all posts
Posted on
SCOER Calahoo Meats Fundraiser Runs Until November 15th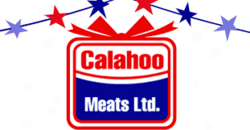 WHAT IS SCOER AND WHY ARE WE FUNDRAISING? 
SCOER is Paul Rowe's student council (Student Council of Elected Representatives).  We are a group of students who plan activities for all students in the school under the guidance of a staff representative.  To help us with being able to purchase materials, resources and prizes or student incentives, we are doing a Calahoo meat fundraiser.  Throughout the year SCOER plans activities for the major holidays, theme days, contests, games, and we also like to do things to celebrate and motivate students, like handing out tea or popcorn just because.
SCOER is a group that all students benefit from so we are encouraging all students to help us with this fundraiser so we can continue to plan exciting activities for the students.  We are hoping that as things open up, we can do even more than we have already this year.  So far this year we have:  hosted many spirit days, decorated for holidays, hosted a Halloween fun day, we have been collecting money on "Hat Day Fridays" that will be donated to the Stollery, we are making plans for "Parents Matter Week, and we are in the process of doing a Christmas tree fundraiser with FCSS, and soon we will soon start planning for Christmas events.  That's all before Christmas break!
HOW TO PLACE ORDERS: 
The fundraiser is easy!
1) Just take orders (one order form per customer) and collect payment.  Cheques are payable to: Paul Rowe Jr./Sr. High School
2) Turn in your order forms and money to the school office by Monday, November 15th.
3) Orders will arrive in time for Christmas! (approximately December 7th)
NEED MORE ORDER FORMS?
More order forms can be picked up from the school office OR can be printed from our school website at: https://www.paulrowehigh.ca/documents/scoer-fundraisers.
STUDENT INCENTIVES:
For each $50 sold by a student, their name will be entered into a draw for $50 in Manning Board of Trade bucks.  And the top seller in the school will receive $50 in Manning Board of Trade bucks.
THANK YOU!
We appreciate your support with this and thank you for taking the time and effort to help us be able to continue to build school spirit!
From, SCOER