Back to all posts
Posted on
SCOER Brings Back "Christmas Wrap & Gift" Fundraiser (Runs Until November 10th)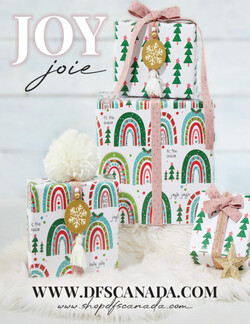 Our Student Council (SCOER) is asking students to help raise funds which will allow them to plan more school-spirit building activities!  We are encouraging all students to help us with this fundraiser so that we can make 2023-2024 the best school year yet!  See the "Student Incentives" section below for information about seller prizes.
SCOER is currently doing a Dieleman's "Christmas Wrap & Gift" Fundraiser from October 9th to November 10th. 
View the CATALOG: 
HOW TO PLACE ORDERS: 
ONLINE OPTION:
*SHIP TO HOME is FREE with orders over $150.00 - orders under $150.00 can be shipped to the school for free OR shipped to home for a flat rate.
1.  Without credit to individual student, "Paul Rowe" link: General Paul Rowe Order Link
2.  To credit to individual student, students need to register and share their unique shopping link. 
Students should visit: www.shopdfscanada.com. then choose "Register".  Our Organization ID is 6839.  
PRINT ORDERS: 
1. Just take orders, collect payment and turn in your order form(s) with payments to the school office by Friday, November 10th.

All cheques should be made payable to: Paul Rowe Jr./Sr. High School
DELIVERY:  
Orders shipped to our school will arrive on the estimated delivery date: Monday, November 27nd.    Once sorted, sellers will pick up and deliver orders to customers.
Online Ship to Home orders may be shipped as they are received.
NEED MORE CATALOGS OR ORDER FORMS?
Extra Catalogs and Order Forms can be picked up at the school office.
STUDENT INCENTIVES:
For each $50 sold by a student, their name will be entered into a prize draw.  
The top seller in the school will automatically win a prize.
THANK YOU!
We appreciate your support with this and thank you for taking the time and effort to help us be able to continue to build school spirit!
Staff contact: Mrs. Schmidt